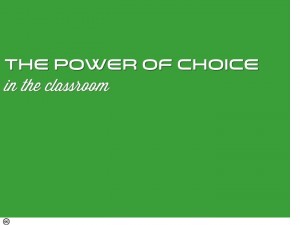 Last week was a first for me and a great opportunity for reflection on the school year. I moderated my first Twitter chat and got to communicate with educators from all of the country about choice in the classroom.
This chat not only featured questions pertaining to student choice in learning, but also choice in discipline/consequences, how we encourage students to make choices, and educators constantly being faced with tough choices, ourselves.
The questions are listed below.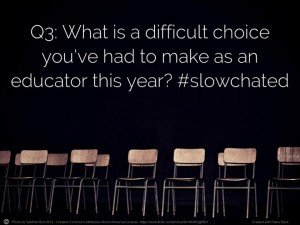 Storify helped us document our journey. Visit http://sfy.co/q0Qn5 to view some of the top tweets from our chat.